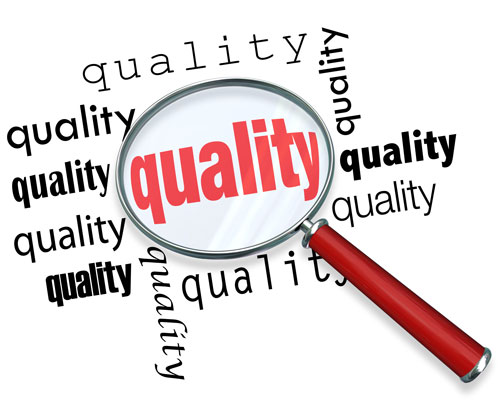 2021 marks the 10th anniversary of U.S. News & World Report's Best Online Programs rankings — and it was another banner year for QM member institutions. From the number one ranked Embry-Riddle Aeronautical University—Worldwide to Auburn University at Montgomery, which tied for spot 102, QM members accounted for two-thirds of the top-ranked online bachelor's programs. A number of graduate programs from QM members were also featured.
U.S. News and World Report takes many factors into consideration when determining the rankings, including student engagement, services and technologies available to students, and faculty credentials and training. The quality of the programs is also evaluated — something our members say is the key to their success.
Quality Focus
"Embry-Riddle Aeronautical University is historically committed to quality," shared Dr. Felix Brito, Executive Director, Instructional Design and Development at Embry-Riddle. "Over the years, the university has taken significant steps geared toward upholding the highest standards of quality in the design and delivery of our courses."
Taking the second spot on the list was the University of Illinois Chicago (UIC). Dr. TJ Augustine, Vice Chancellor for Innovation at UIC emphasized the need for quality online programs for working professionals. "This ranking underlines UIC's position as a leader in advancing high-quality online education," said Augustine. "The pandemic has changed how we work and how we learn. UIC's innovative online degree programs, now more than ever, are the answer for working professionals in Chicago and beyond to gain the skills they need to be competitive in the workforce."
By focusing on quality, these institutions are able to elevate every facet of their online offerings and create strong pathways to success for their students. "Our commitment to quality manifests in our engaging learning environments fully embedded in a thriving learning community," said Evie Cummings, Assistant Provost and Director of University of Florida Online (UF Online) — which rounded out the top three online bachelor's programs. "In doing so, UF Online remains authentically UF. We are able to bring our online students the very best that this large research university has to offer, now with the ease and dynamic nature of a welcoming online learning experience and community."
Quality Resources
To help meet their quality assurance needs, all three institutions have engaged with Quality Matters. UF's Center for Teaching Excellence Director Jennifer Smith explains how working with QM strengthens their online courses. "Quality Matters provides a sound framework, not only for our internal peer review of online course design, but for the creation of workshops and resources that guide faculty to create a great learning experience for our students." And faculty concur!  
"The QM Standards and internal review process have been instrumental in helping me integrate the discipline-specific best practices for my course with accessibility and instructional design best practices to provide an overall great course for my students." — Dr. Crystal Marull, Coordinator of Online Courses in Spanish in the Department of Spanish & Portuguese Studies
Currently, UF uses QM's Rubric to assess the quality of its courses through internal reviews — highlighting the flexibility of how QM tools and resources are used to support quality initiatives at institutions. 
QM also plays an integral role in helping Embry-Riddle design, develop and deliver high-quality courses that are student-centered. "The Quality Matters program enables us to create online courses that are innovative and aligned with the needs and demands of our students while maintaining the highest standards of quality," noted Dr. Brito. "[The QM] Standards help us focus on the learning goals and objectives as we build a learning environment that supports our students in their academic journey." Embry-Riddle has also used QM -Managed Official Reviews to provide external validation of their course design.
Quality Investment
The rankings are a clear reflection of how invested these institutions are in delivering on their online promise. 
"UF's ascent is the result of the investment by the state and the university toward creating world-class fully online undergraduate and graduate programs as well as our commitment to a first-class online experience across the university,." — Joe Glover, UF's Provost and Senior Vice President for Academic Affairs.
And they are letting their students and prospective students know! The Florida State University System has developed a process that leads to Quality or a High Quality course designation based on the QM Rubric Standards. UF also added an additional level of Exemplary. Currently, course designations are publicly available for the Florida College System in the online course catalog. Embry-Riddle promotes its QM-Certified courses to students through their online advising team as well as through marketing campaigns. 
QM is proud to work with these outstanding institutions and over 1,500 institutions worldwide that are working day in and day out to meet the needs of their students through high-quality online courses and programs. If providing quality online courses at your institution is your priority, find out how third-party, unbiased external reviews can help you achieve your goals.