Member Success Stories, Research and More
Looking for a recording or miss a session?
See a list of all archived recordings. If you're a QM Member, you can access video links in MyQM in the Reference Library.
Have an idea for a QM Success Story? Email QM's Registrar for Higher Ed.
QM Success Stories
There is no substitute for experience! Your colleagues who have experience meeting QM's rigorous course design Standards and implementing QM on their campuses can provide you with valuable insights and experience. "QM Success Stories" webinars are presented by your colleagues and fellow members. They will share their experiences on topics like these and more: 
How do I create a plan for implementing QM at my organization?
What does a course look like that has met QM Standards?
The sessions are scheduled once per month and are FREE for members only! Space is limited to the first 1000 registrants. You can register once and view the webinar with colleagues. The webinars are also live captioned! Can't make it? All QM Success Stories are recorded and available to subscribers after the session in the Reference Library located in MyQM approximately two weeks after the session.
June 21, 2023

Quality in Online Programs: Innovative Approaches to Quality Assurance

Presented by Amy Grincewicz, Director of Instructional Design for the Ambassador Crawford College of Business and Entrepreneurship at Kent State University; Nicole V. Schilling, Ph.D., Associate Professor in the College of Education at The University of Findlay and Jen Plahovinsak, Director MS Translational Pharmacology Program, Assistant Professor - Clinical Outcomes and Translational Sciences at The Ohio State University

Are you looking for evidence-based hands-on approaches to quality assurance in online higher education programs? Then this presentation is for you as three institutions will discuss their innovative approaches to seeking quality assurance in online programs

Webinar begins at 1:00 p.m. ET, 12:00 p.m. CT, 11:00 a.m. MT, 10:00 a.m. PT

July 20, 2023

The Road Trip to Building Collaborative and Engaging ID-Faculty Relationships

Presented by Alicia Butterfield, Instructional Designer at University of Texas at Arlington

Working in an ID-Faculty partnership is a lot like going on a road trip — from packing the right gear, to navigating construction zones, and enjoying some sightseeing along the way. Come network on strategies for engaging faculty in the design process to make your road trip a success!

Webinar begins at 1:00 p.m. ET, 12:00 p.m. CT, 11:00 a.m. MT, 10:00 a.m. PT

August 15, 2023

Learner Support and Engagement Beyond Traditional Use of LMS

Presented by Randi Kirkland, Instructional Design Manager and Instructor; Samira Laouzai, Deputy Director/Manager of eLearning Services and Quality Assurance, Instructor; and Zhetao Guo, Senior Instructional Design Specialist from The University of Alabama at Birmingham

Learn how to use an LMS to virtually engage on campus and online students. This can be achieved by creating inclusive and supportive learning environments that allow students to access academic and support services, complete University requirements, and conduct virtual presentations from anywhere.

Webinar begins at 1:00 p.m. ET, 12:00 p.m. CT, 11:00 a.m. MT, 10:00 a.m. PT
---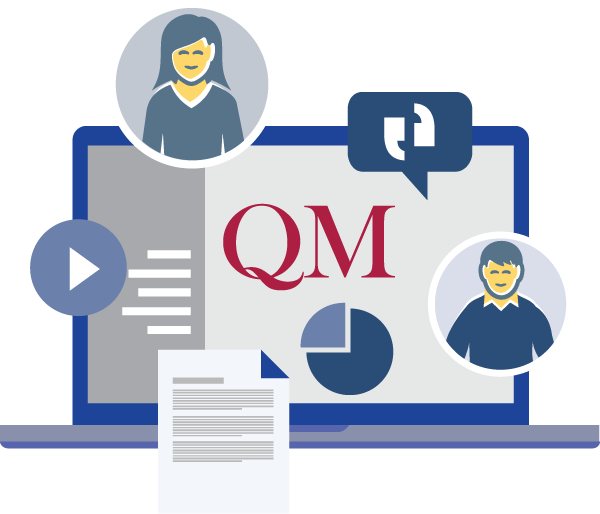 Looking for a recording or miss a session?
Watch recordings on our YouTube playlist. 
Online Learning Webinars
Check back soon to see details for the next webinar.
You might like to view recordings of the following:
---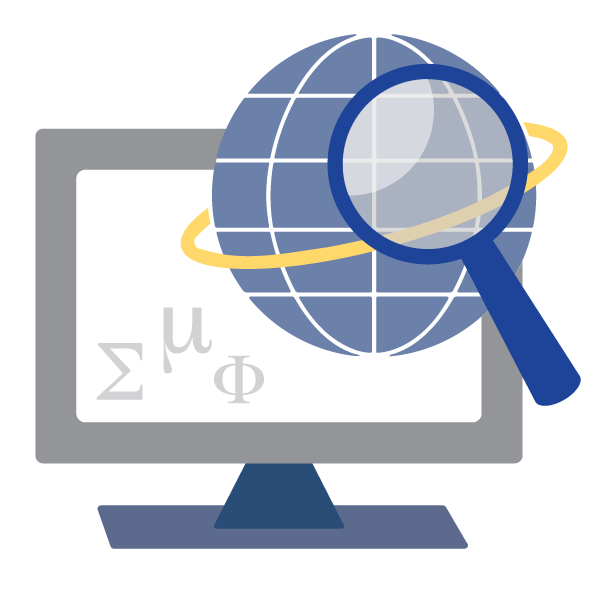 Looking for a recording or miss a session?
See a list of all archived recordings. 
Have an idea for a Research Webinar? Contact the Research team.
Research Webinars
May 18, 2023 — 1:00 p.m. to 2:00 p.m. Eastern
Guide to Digital Accessibility
Presented by Dr. Rae Mancilla, Ed.D., Assistant Director of Online Learning for the School of Health and Rehabilitation Sciences at University of Pittsburgh, and Dr. Barbara A. Frey, D.Ed., Assistant Professor, School of Education at Point Park University
This research webinar will feature takeaways from chapters in the new book, Guide to Digital Accessibility: Policies, Practices, and Professional Development. This book was co-edited by Rae Mancilla and Barbara Frey and written by members of the QM Community and is composed of examples of successful implementation of digital accessibility at a variety of QM member post-secondary institutions. Participants will come away with ideas and strategies to make online learning more accessible at their own institutions.
Webinar begins at 1:00 p.m. ET, 12:00 p.m. CT, 11:00 a.m. MT, 10:00 a.m. PT