Member Success Stories, Research and More
Looking for a recording or miss a session?
See a list of all archived recordings. If you're a QM Member, you can access video links in MyQM in the Reference Library.
Have an idea for a QM Success Story? Email QM's Registrar for Higher Ed.
QM Success Stories
There is no substitute for experience! Your colleagues who have experience meeting QM's rigorous course design Standards and implementing QM on their campuses can provide you with valuable insights and experience. "QM Success Stories" webinars are presented by your colleagues and fellow members. They will share their experiences on topics like these and more: 
How do I create a plan for implementing QM at my organization?
What does a course look like that has met QM Standards?
The sessions are scheduled once per month and are FREE for members only! Space is limited to the first 1000 registrants. You can register once and view the webinar with colleagues. The webinars are also live captioned! Can't make it? All QM Success Stories are recorded and available to subscribers after the session in the Reference Library located in MyQM approximately two weeks after the session.
December 19, 2023

Maximizing Learner Engagement: Strategies for Encouraging Learner Participation in Online Lectures

Presented by a Stephen Kaufman and Evi Gorogianni from The University of Akron

For years, faculty have relied on simple voice over PowerPoint to deliver lecture content. However, this method has repeatedly fallen short on engagement and interaction, especially for today's online learner. How do we get learners to actually watch our lectures? Additionally, what strategies can we use to encourage learners to keep going and focus on key pieces of information? At the University of Akron, we'll share the innovative ways faculty have elevated their lectures with interactivity, thoughtful questions, and powerful visuals to get learners to actually watch and engage

Webinar begins at 1:00 p.m. ET, 12:00 p.m. CT, 11:00 a.m. MT, 10:00 a.m. PT

January 17, 2024

Templates, Quality Assurance, and Shared Governance Through Collaborative Leadership

Presented by Angel Mootispaw, Southern State Community College

A unionized community college created a committee to provide shared governance over distance education. Faculty members, administrators, and other committee members worked together to develop and implement a course template with twenty QM Specific Review Standards. Join us to learn how the course template also increased course completion rates.

Webinar begins at 1:00 p.m. ET, 12:00 p.m. CT, 11:00 a.m. MT, 10:00 a.m. PT

February 20, 2024

Title Coming Soon!

Presented by a QM member

Details coming soon.
---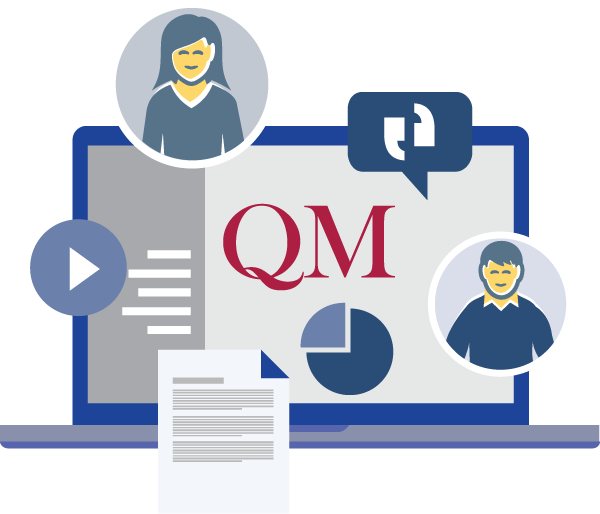 Looking for a recording or miss a session?
Watch recordings on our YouTube playlist. 
Online Learning Webinars
December 6, 2023 — 1:00 p.m. to 2:00 p.m. Eastern
Sneak Preview of Winter QM Live! Sessions with Engageli
Presented by Nisha Abraham, Academic Engagement Specialist at Engageli; Cecelia Green, Senior Manager of Professional Development
at Quality Matters; and CJ Braken, QM Facilitator, from J. Sargeant Reynolds Community College
Come and experience what it's like to be in a virtual workshop! You have heard about QM Live! Workshops — now get a taste of what they are like on the Engageli platform and leave with actionable items to engage learners. Participants will examine a piece of existing course content to identify pieces that will need to be redesigned for the online classroom.
Webinar begins at 1:00 p.m. ET, 12:00 p.m. CT, 11:00 a.m. MT, 10:00 a.m. PT
---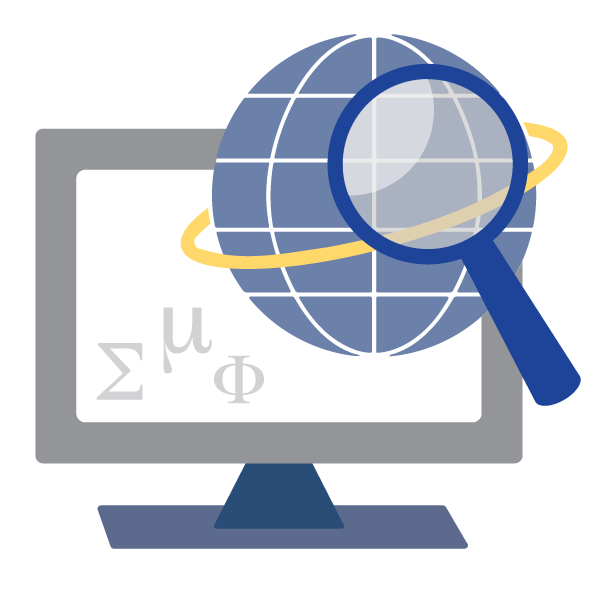 Looking for a recording or miss a session?
See a list of all archived recordings. 
Have an idea for a Research Webinar? Contact the Research team.
Research Webinars

Check back soon to see details for the next webinar.
Recordings from recent presentations: