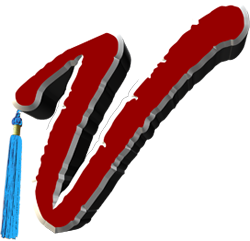 "[Having a strategic plan for Internal Reviews] allows us to vet a course before submitting it for an Official QM Review."Candice McPherson, Course Design Coach for Virtual Arkansas
When it comes to online courses, Virtual Arkansas has a very clear goal — to create and provide superior courses — to students and schools — that are the standard for all learning in the state of Arkansas and nationwide. Additionally, as Kirsten Wilson, Director of Curriculum and Instruction for Virtual Arkansas, shares, "We desire to provide equitable access for Arkansas students to a premier blended learning experience that empowers, equips and engages students for future success."
To help accomplish these important goals, Virtual Arkansas turned to Quality Matters (QM). Why? Virtual Arkansas Director John Ashworth explains:
"If one was to travel to the North Pole, one must know which way is north. That direction is identified with the use of a tool we all know, a compass. Similarly, when we talk about quality, there must be a standard that serves as a quality tool. That standard must be high, and it must be set on a solid foundation of research. Quality Matters is the tool which provides Virtual Arkansas with a quality compass."  
With its compass in hand, Virtual Arkansas is forging a collaborative path to implementing its quality assurance initiatives, engaging stakeholders across the organization. "Our first step was to train key organizational leaders through the K-12 Applying the Quality Matters Rubric workshop (K-12 APP) and the K-12 Reviewer Course offered by QM," said Candice McPherson, Course Design Coach for Virtual Arkansas. "Once this training took place, we began sharing the QM program with our teachers through short mentions in staff meetings, by creating a teacher-led committee focused on quality assurance, and by inviting teachers to take the K-12 APP." Additionally, a specialized, day-long training was offered for Concurrent Credit teachers.
But that was just the start. Since then, four members of the organization served as Reviewers on QM-Managed Official Course Reviews, providing Virtual Arkansas with critical information about course design and helping them identify ways to improve clarity and engagement for the benefit of their students. "For example, this led to the development of rubrics structured in less vague ways that are much more informative to the learner," said Candice.
Additionally, Virtual Arkansas developed internal tools, embedded with Quality Matters principles, to assist designers and developers in meeting the organization-wide culture of quality. These tools include an internal design course that all individuals wishing to design or develop for Virtual Arkansas must complete. They also have templates and self-review checklists that were set up with QM Standards in mind.
Finally, Virtual Arkansas implemented a strategic plan for Internal Reviews. "This allows us to vet a course before submitting it for an Official QM Review," Candice shared. "Each course is on a scheduled rotation for review." Here are the steps in the process:
Trained employees complete select components of a Self-Review to identify any course Standards "not met."
If any Standards are identified as "not met," a Course Action Plan is developed, outlining the next steps for the course.
Once the course is revised by the Course Action Plan and passes the Internal Review, it receives an Internal Review seal/icon and is set for submission for a QM Official Review.
Ultimately, all of Virtual Arkansas' efforts come down to one thing — it's students  — who, as the team explains, receive a much clearer and consistent course at the end of the process. But, Virtual Arkansas is benefiting as well. Using the QM K-12 Secondary Rubric as a guideline as helped Virtual Arkansas to:
Identify where it stands in addition to areas for growth and increased support for teachers.
Uncover areas for improvement and training.
Develop a focused, detailed and specific plan to review existing courses and determine needs for revision.
Design and develop new courses.
Have critical conversations, resulting in enhanced collective teacher efficacy.
As Virtual Arkansas moves forward, the collaboration will continue. All course developers and designers will continue to be trained with Virtual Arkansas' internal design and development course and as Kirsten shares, the organization is on track to "have all teachers trained in the QM K-12 APP by the beginning of the 2020-2021 school year." It's all part of Virtual Arkansas' goal to support teacher growth and provide them with professional development opportunities. The focus on students will continue as well. More QM-Managed Official Course Reviews are planned and the team is currently identifying ways to incorporate student input into course design and development.