By Christine Voelker, K-12 Program Director for Quality Matters (Updated 5/19/2020)
As teachers, we are constantly on the hunt for materials that help to differentiate and personalize the learning experience for our students — materials that are engaging and relevant. With so many places to find Open Educational Resources (OER) to include in your classes, the internet can become your own personal safari. And, while it's easy to find OER, it's even easier to get so wrapped up in the novelty of a discovery that we forget to make sure it will add value to our course and benefit our learners.
Keep your eye on the prize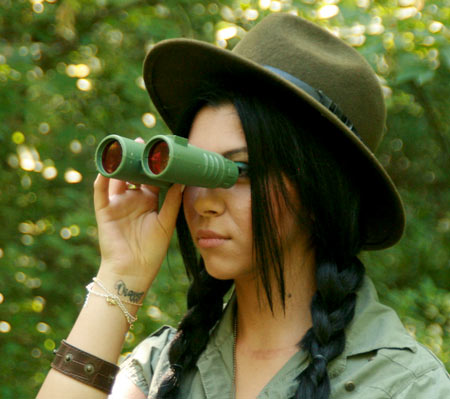 Take a look at the instructional materials you currently use in your courses. Identify units and lessons that could use a boost, and/or some differentiated content to personalize the online and blended learning experience for your students. Focus on student learning objectives or outcomes. With those in mind, you can begin the hunt. There are so many places to find OER. Many sites have already curated that content for you, you just need to know where to look. Our QM community in particular recommends and uses the following sites routinely to find instructional materials for their courses:
Looking to dive deeper into OER? Consider signing up for our QM Live! Get Active series of web conferencing workshops. Offered periodically throughout the year, these workshops will walk you — step by step — through the OER vetting process. To learn more or to schedule a session, please contact QM's K-12 Registrar. And be sure to check out our Online Course Design workshop where you'll learn to identify appropriate assessments, instructional materials, and technology which align to measurable learning objectives.
Hone your skills
Once you find a resource, answer the questions:
"Is it a good fit?"
"Will it provide my students with a means through which to master the learning objectives of my course?"
The answers to these questions has to do with alignment. When your course is in alignment, the instructional materials that you choose serve to help students to master the learning objectives by working seamlessly with the activities, technology, and assessments.
Take a closer look at your instructional materials you already use in your courses, and/or new materials you might want to incorporate. Use the criteria in the quick checklist below to help you determine their appropriateness.
Is the material you found:
Appropriate to the reading level of the intended students?
Current?
Culturally diverse and bias free?
Free from adult content and unnecessary advertisements?
Accessible?
Does the material you found:
Contribute to the achievement of the stated learning objectives?
Have sufficient breadth and depth?
How will you:
Clearly integrate it within your course activities?
Make it clear to students if it is required or enrichment?
Cite your source?
Have fun finding OER, and get lost in the thrill of the hunt, but make it a priority to become skilled at determining whether or not instructional materials are a good fit. The QM quality assurance system for online learning is here to help. The QM K-12 Rubric General Standard 4 has tons of guidance, and our workshops will give you hands-on experiences in finding OER instructional materials and applying the criteria.
You don't have to do this alone. We're here to help you deliver on your online learning promise!
Got a go-to repository? Help our community by adding it to our crowdsourced list.