Edited by Dr. Rae Mancilla and Dr. Barbara A. Frey
Co-Published by Quality Matters & Stylus Publishing
Foreword by Dr. Deb Adair, QM Executive Director
Available in hardback & paperback now
Ebook & digital version coming soon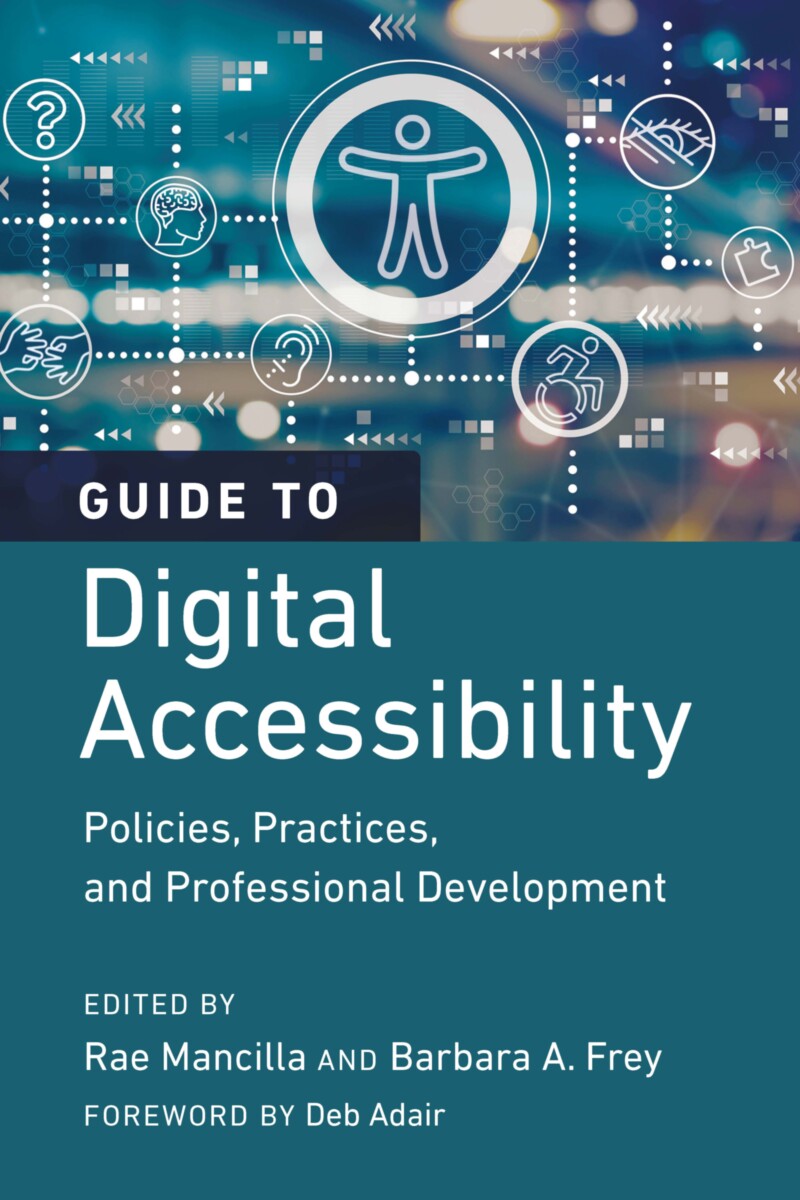 The Covid-19 pandemic accelerated an increase in online and hybrid student enrollments. It is likely that some of these students have disabilities. An Americans with Disabilities Act 2019 Research Brief estimated that 19% of undergraduate students and 12% of graduate students have disabilities (Gould, Parker Harris, & Mullin, 2019). In addition to assisting students with disabilities, accessible online and hybrid courses benefit all students.
Accessibility in online and hybrid learning is a continuing challenge, requiring specific knowledge, prioritization, and concerted effort to implement. To meet these needs, this book:
Provides examples of successful accessibility implementation and is a practical resource for instructors, administrators and staff working to make online and hybrid learning accessible. 
Compiles the experiences of the authors and their teams at a wide variety of higher education institutions.
Written by members of the QM Community and edited by accessibility experts Drs. Rae Mancilla, Ed.D., and Barbara Frey, D.Ed., this guide answers the question of how to make education more accessible for all.
QM Members Receive a 20% Discount
Order the Guide to Digital Accessibility and receive a 20% discount off the $39.95 list price (total with discount = $31.96). QM Members can email research@qualitymatters.org with the subject line "Guide to Digital Accessibility Discount" to receive a discount code for the paperback or e-book. (Shipping on the paperback edition is free.)
Gould, R., Parker Harris, S., & Mullin, C. (2019). Research Brief: Higher Education and the ADA. Retrieved from https://adata.org/research_brief/higher-education-and-ada#:~:text=In%20…
About the Editors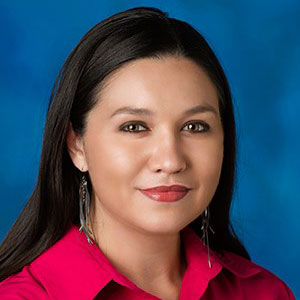 Rae Mancilla, Ed.D., (she/her) is the Assistant Director of Online Learning for the School of Health and Rehabilitation Sciences at the University of Pittsburgh, Pennsylvania, where she leverages over a decade of curriculum development, instructional design, teaching, assessment, and project management expertise.

Barbara A. Frey, D.Ed., (she/her) is an Assistant Professor with the School of Education at Point Park University in Pittsburgh, Pennsylvania, and an Instructional Design Consultant with the University of Pittsburgh. She is also an active Quality Matters Facilitator, Master Reviewer, and Research Colleague.
Reviews
"An excellent resource for researchers seeking to advance the state of digital accessibility, or for anyone working to create a culture of accessibility at their own institutions." — Terrill Thompson, Manager, IT Accessibility Team, UW-IT Accessible Technology Services University of Washington
"I predict that this book will become part of the standard toolkit of every new and experienced college teacher who cares about equity, access, and accessibility in their physical and digital classrooms." — Joshua Kim, Director of Online Programs and Strategy, Dartmouth Center for the Advancement of Learning