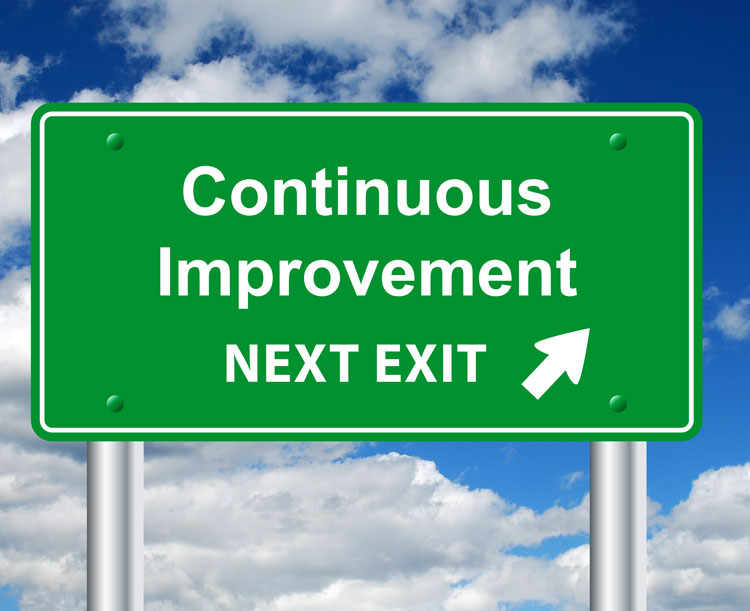 "We knew QM was a good fit because we were already committed to making our courses better — not just our new courses but all of our courses."Dr. Meghan Roe
Last summer, in an effort to provide students in Missouri with more online course options, the Springfield Public School District "launched" Launch — a dedicated online school housed within the district. The program has experienced tremendous growth, adding dozens of courses and hundreds of students in just the past few months. As Launch's Quality Assurance Specialist Dr. Meghan Roe explains, a quality assurance program was the next logical step, "This exponential growth has meant that we need a clear, rigorous quality assurance process to ensure that we are providing courses and excellent support for students. Students, parents, and teachers in our state are counting on it."
Several of Dr. Roe's colleagues were familiar with Quality Matters (QM) and encouraged her to see if QM would be a good fit. Dr. Roe did her due diligence and soon Launch was jumping in with both feet, confident that QM was the right choice, "After my first look at the Rubric, I knew we had found an essential tool in both reviewing and marketing our new courses."
After becoming a member this past spring, Dr. Roe began Launch's quality assurance journey by taking the K-12 Applying the Quality Matters Rubric workshop. Then, she and a colleague attended the QM Regional Conference in Denver, an experience that helped them develop a plan to move forward in their journey.
"At the QM conference in Denver, my colleague and I attended a workshop called QM for Administrators, and we left with a potential plan where we set goals for our implementation of QM. As a new subscriber, we know we are not ready for an official QM review, though that is one of our goals. For now, we want to use the K-12 rubric to conduct internal reviews of our courses. In particular, we want to start with the concept of alignment and ensure that the objectives of our most popular courses align with the assessments, instructional materials, activities, and tools."
Not only will Launch be looking into the alignment of their courses, they will also be using that concept to educate other stakeholders, including teachers, curriculum development and instructional developers, about the importance of Quality Matters. As Dr. Roe explains, buy-in is key to change, "With these groups on board, we can write our courses with the Rubric in mind, rather than applying the Rubric after the course is developed."
Down the road, Dr. Roe also sees using Launch Awards to further engage teachers and staff in the quality assurance process. She plans to use the awards to recognize individual achievements with QM such as participating in professional development or using the Rubric to continuously improve courses. Quality Matters also offers a host of resources to help you engage faculty and gain administrative buy-in. Start by visiting the QM YouTube channel where you will find a short overview, member testimonials and conference session recordings. Plus, check out the QM Overview Booklet for more inspiration.
Ready to follow in Launch's footsteps? Dr. Roe has some great advice:

"Start with a philosophy of continuous improvement. We knew QM was a good fit because we were already committed to making our courses better — not just our new courses but all of our courses. I'd also recommend newcomers to ask questions and to take advantage of the features of a QM membership. Everyone I've spoken to with Quality Matters has been patient and helpful as I've figured out my new role as QM Coordinator. Don't worry about getting started and don't feel like you need to send 10 courses for official review right away. Set manageable goals and use QM to fit your specific context."