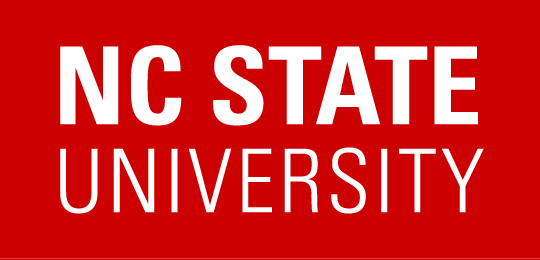 "Having courses QM-Certified is a testament to NC State's commitment to providing quality online and distance education programs and courses to students everywhere."Bethanne Tobey, Lead Instructional Designer at NC State DELTA
When North Carolina State University's (NC State) leadership looks at the future of online learning, they see how the needs of learners must factor into their planning and preparation.
"As students continue to expect quality in their online courses and the competition for attracting students into online program increases, it is more important than ever to provide students with well-conceived and high-quality online courses," said Associate Vice Provost for Academic Technology Innovation Donna Petherbridge.
That's where the university's Distance Education and Learning Technology Applications (DELTA) organization comes in. DELTA was founded in 2000, "to support teaching and learning with technology both on and off campus, including distance education and learning technologies for campus courses and students." Today, it is proactively working to meet the demand for quality online courses and programs in line with the economic development priorities of North Carolina.  
To help, DELTA established a quality assurance program that:
Recognizes faculty's existing commitment to providing quality online courses.
Supports and cultivates the continuous improvement of online course design at NC State.
Allows for academic freedom.
A key part of DELTA's quality assurance plan is the Online Course Improvement Program (OCIP). "The OCIP is a comprehensive and collaborative professional development opportunity for faculty who currently teach online," said Bethanne Tobey, a lead instructional designer at DELTA. "It allows them to build upon their existing knowledge and skills in pursuit of improving one of their online courses."
After completing the program, the goal is for participants to obtain Quality Matters certification for their courses. As Bethanne explained, NC State chose Quality Matters certification because "QM is the leader for quality assurance for online education and is grounded in the latest research for online course design."
The first cohort completed the OCIP in spring 2018 and six courses from participants in that cohort recently received QM certification, creating quite a buzz on campus. "This program has generated a lot of interest in QM and course improvement from our online instructors," said Bethanne. "It creates a network of peers to guide interested faculty and has contributed to the momentum of future expansion of professional development offerings and pathways for faculty such as the Applying the Quality Matters Rubric workshop, the Improving Your Online Course workshop, and the Higher Ed Peer Reviewer Course."
Just as exciting are the results faculty are seeing as a result of participating in the OCIP program and meeting QM Standards. As Teaching Assistant Professor Tracy Appling explained, "The OCIP provided an opportunity to be the student in an online environment. I now have a better understanding of what it feels like when students cannot locate information on the classroom site, the frustrations with learning new technology, and how communication is key to feeling like you are not alone in the course."
Courses that have gone through the OCIP and QM-Managed Official Course Reviews are already having a positive impact on learners. In feedback solicited by the University, learners in QM-Certified courses noted that the courses were well-organized and that expectations were very clear.
"Having courses QM-Certified is a testament to NC State's commitment to providing quality online and distance education programs and courses to students everywhere. As more courses receive recognition and certification, it will result in an expansion of support to faculty in the design and development of online and blended courses of the highest quality," said Bethanne.
DELTA plans to continue its quality assurance efforts and provide opportunities for faculty to have their courses QM-Certified. In fact, a second cohort completed the OCIP in the fall of 2018 and NC State is looking to add at least six more QM-Certified courses to its offerings.