California State University, East Bay (Cal State East Bay) planted the seed for quality and watched it bloom into a full-scale quality assurance program that includes 79 QM-Certified courses and 150 faculty members that have completed QM professional development — all for the benefit of its students, faculty and staff.
Planting the Seed
From the University's strategic commitment to "reinforce academic quality" and its focus on closing the graduation gap to the Office of the Online Campus' vision to "inspire and reimagine responsible human learning," quality is at the heart of everything Cal State East Bay does. To support this institution-wide commitment to quality, the Office of the Online Campus is focused on establishing and sustaining the campus quality assurance culture for online learning. According to Roger Wen, Ph.D., Senior Director of the Online Campus, the Office does this by providing "a systematic and standardized process, resources and professional development to faculty."
Growing the Idea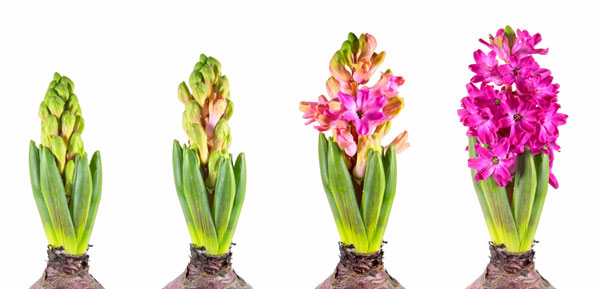 After planting the seed of quality, the University began to grow the idea with the help of Quality Matters. "We have used Quality Matters to implement quality assurance among our online and hybrid courses," said Dr. Wen. "It has provided best practices and a peer review process for quality assurance on our campus, as well as a quality reference point when faculty members are designing their online/hybrid courses." Specifically, Cal State East Bay:
Built a team of instructional designers and provided appropriate QM professional development for all design team members and support staff including Master Reviewer and Facilitator certifications.
Provides faculty with opportunities and support to participate in QM professional development including the Applying the Quality Matters Rubric workshop, the Improving Your Online Course workshop and the Peer Reviewer Course.
Provides continuous support to assist faculty after professional development is completed and through the redesign process.
Uses various University channels, including the Online Campus listserv, academic affairs newsletter, other campus listservs, and campus-wide stakeholder advisory board meetings to inform faculty of the available resources.
Reviews feedback from faculty for process improvement.
Supports CSU Chancellor's office quality assurance initiative by applying for all available funding.
Researches and examines the impact of quality assurance to students' learning.
Reaping the Benefits
After planting the quality assurance seed and fostering its growth, Cal State East Bay decided to take a step back and see what benefits it was reaping from the effort. A 3-year case study yielded some encouraging results. The University observed overall course design and faculty readiness improvement in delivering online and hybrid courses. The student experience was also impacted, resulting in a reduction of D and F grades, as well as withdrawals, and closing the achievement gap. And anecdotal reports showed that faculty members are receiving fewer student questions and emails about course expectations and design.
Going Full Bloom
After reflecting on their journey, Cal State East Bay developed an online instructional design system — a system that other online course development teams may be able to adapt and apply to meet their needs. As the Office of the Online Campus explains in its white paper — "Reenvisioning An Instructional Design Model for Higher Education" — "The system maintains the spirit of System Theory, ADDIE, ASSURE and other design models, while considering the ongoing life cycle of the course design process and development into a sustainable re-growth model." This same paper compares the system to a plumeria flower. "The flower petals blossoming represent the life cycle of the course development over time. The sepal represents our design team's individualized care/efforts, support, services and our proactive approach to the course rebuild or re-design. The five petals represent the major system design components — status, opportunities, alignment, development, and reflection."
Sowing Seeds for the Future
Cal State East Bay is continuing to move forward in its quality assurance journey. Next steps include bringing affordable learning solutions and adaptive learning into the quality assurance conversation and using quality assurance as a foundation to develop innovative teaching and learning projects.
As the University moves forward, it also wants to help others get started. Dr. Wen says one of the best things an organization can do is to gain leadership and faculty support before implementing any quality assurance initiatives. "It is also important to provide resources for faculty members and to keep offering professional development for faculty even if interest is low. You may even want to consider making Quality Matters professional development one of the requirements or recommendations for online/blended learning." Additionally, Dr. Wen suggests encouraging your support team to obtain QM roles, which will save institution resources in the long run. Finally, he says it is important to hire people who have the same passion for design and learning and quality assurance as your institution.
If you are interested in getting started on your own quality assurance journey and making a difference for your learners, find out how Quality Matters can help you.