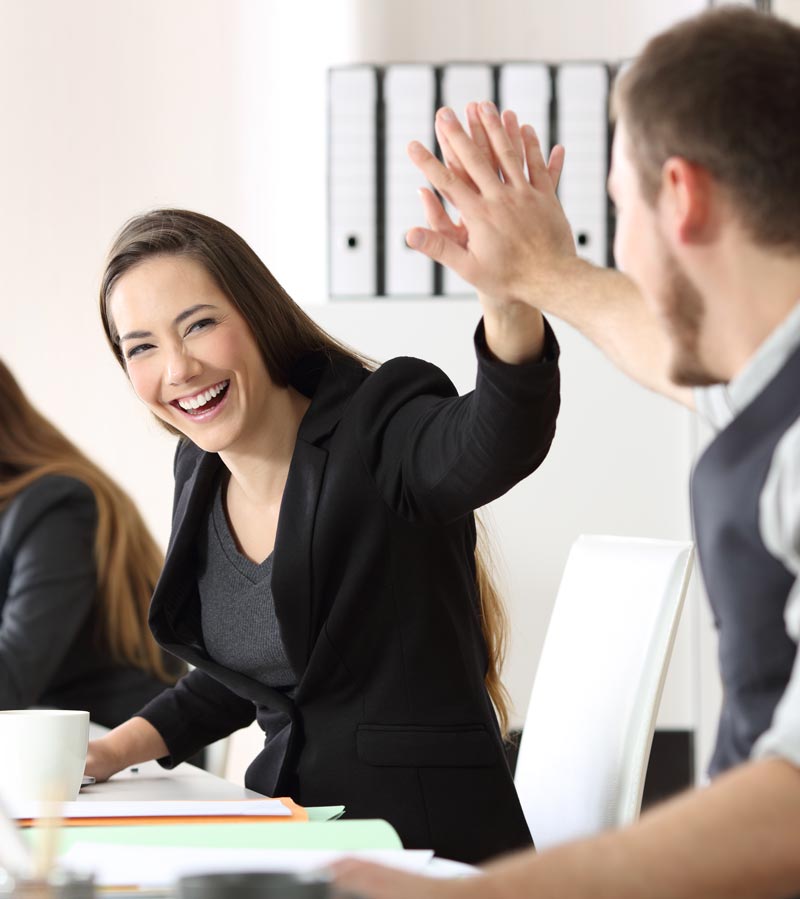 Recently, U.S. News & World Report released its 2019 rankings of best online programs. We're pleased to report that QM member institutions once again topped the list. Eight of the top 10 undergraduate programs are Quality Matters members and 63 of the top 100 are as well! Kudos to all of these institutions for delivering on their online promise and creating quality learning environments.
Taking top honors for online bachelor's programs was Embry-Riddle Aeronautical University—Worldwide. Embry's Vice Chancellor & Chief Digital Learning Officer Dr. Jason M. Ruckert said that it is the University's commitment to quality that helps set it apart, "Having nearly 50 years of distance education experience and in our 26th year of delivering fully online programs, we have developed an entire University culture focused on quality, which sets us apart from many competitors. Our experience has allowed us to set the stage for all faculty, staff and students that quality will be at the forefront of all we do."
Quality Matters plays a significant role in that culture of quality. As Dr. Ruckert explained, it is ineffective to rely solely on internal measures to ensure quality. That is why Embry-Riddle turns to external sources such as Quality Matters. "This ability to look at ourselves internally while also allowing external entities to assist us allows for an agile, quality product," said Dr. Ruckert. "Following the Quality Matters Standards provides us with the opportunity to holistically design and develop our courses, as those Standards take into consideration all aspects of efficient, effective, and student-centered course design. Those Standards inform us of the most appropriate and engaging ways that people learn, which in turn leads to strong online offerings."
Setting themselves apart from other online programs isn't the only motivating factor behind Embry-Riddle's commitment to quality. They also want to set their learners up for future success. The University works closely with industry partners to "ensure we are meeting their needs and that they see the quality in what we deliver as they will be hiring our future graduates." As Dr. Ruckert explained, Quality Matters plays an important role in that process, "It is the embodiment of the perfect application of sound instructional design practices on the creation of hands-on, engaging online courses that allow for the acquiring of skills that are actively sought by employers within the industries that covet our graduates."
The University's learners are aware of the efforts Embry-Riddle undertakes to provide a quality learning environment for them. Students are advised of the University's QM-Certified offerings and the effective learning experience they provide. The University also works behind the scenes. It uses QM Standards to design all courses to provide consistent, quality courses with memorable and effective learning experiences for students. And Embry-Riddle is not even close to done. Dr. Ruckert shared that the University plans to expand its use of Quality Matters in the coming year. "While we plan to do more course reviews, a large portion of our plan is focused on professional development for our instructional designers as well as our Center for Teaching and Learning staff," he explained. "Specifically, we want to add more QM-Certified Facilitators in-house to help us expand our efforts in such a large department."
Online undergraduate programs weren't the only ones ranked by U.S. News & World Reports. Graduate programs were featured as well and, once again, QM member institutions dominated the list. That includes West Virginia University Online (WVU Online), who received recognition in four different graduate categories. As with Embry-Riddle, WVU Online credits its success, in part, to its relationship with Quality Matters.
Dr. Keith Bailey, Dean of WVU Online and Assistant Provost for Teaching and Learning, shared how Quality Matters helps the University promote sound instructional design principles while generating important conversations on key topics, including alignment, assessment and learner interaction. "These conversations have strengthened WVU's programming across all modalities (not just online) by raising faculty awareness and providing practical tools for evaluating course design," said Dr. Bailey. "This focus on delivering high-quality courses helps us ensure consistency in the delivery of engaging learning experiences based on a well-researched foundation."
From undergraduate and graduate programs to K-12 to continuing and professional education, Quality Matters is proud to work with over 1,100 institutions across the globe to help them deliver on their online promise. Why not join them? Learn about the quality difference. Then, explore QM membership options to find the one that is right for you.