What are the steps to become a K-12 QM Certified Course Reviewer?

1. Complete the Applying the QM K-12 Rubric Workshop
Learn more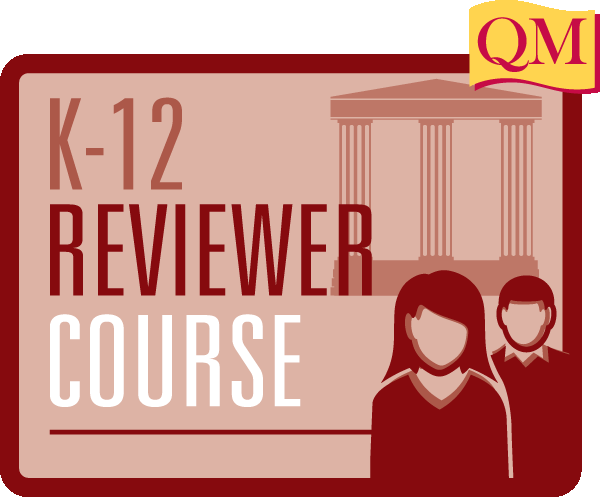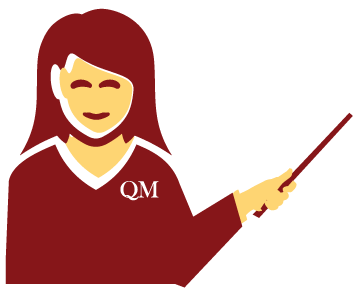 3. Meet the Requirements:
K-12 experience with teaching or development of online or blended courses within the last 18 months.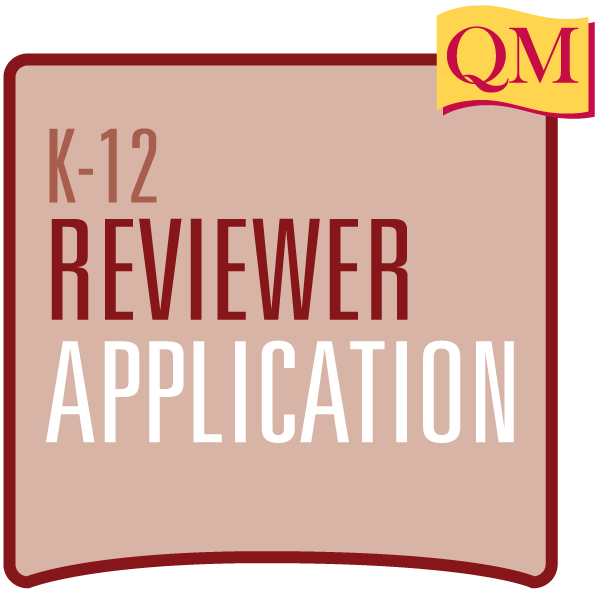 4. Complete the Reviewer Application
After successful completion of the Reviewer Course, you will be provided with the application. When approved, you will be able to participate on K-12 and K-12 Publisher reviews.
Download a PDF to share with your colleagues or post at your organization.