How do I create a MyQM account?
Go to MyQM— www.qmprogram.org/myqm/
Input email address
Select "No, I am new here"
Select Sign In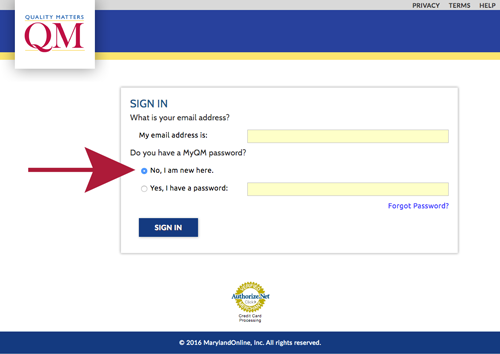 Input all required information and select Create Account. Input less of the Institution/Organization name to get more results returned.
If more than one institution is found with the name provided, please select the institution your account should be affiliated from the list returned, then select Create Account. This will automatically log you into your new MyQM account. You may use your MyQM login credentials to access other QM systems such as the QM Classroom (Canvas).
You can use this account to:
Sign up for QM Professional Development
Sign up for an Individual Subscription