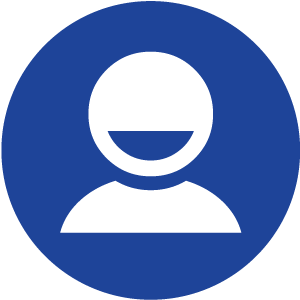 Individual Subscription
Individuals who don't belong to a subscribing organization can sign up for an Individual Membership to get discounts on professional development workshops and receive course design support from Quality Matters. Once you select your QM Rubric, you can begin to improve the quality of your courses. This subscription activates membership for an individual for one year. It includes:
One individual
Fully annotated HE, K-12, or CPE Rubric
QM Rubric workbook
Discounts on professional development
Discounts on conferences
Free QM IDA Membership
Free QM "Success Stories" webinars
MyQM tools and QA resources
Is this Membership right for you?
If your organization is not a current QM member, you can still access QM tools and resources through an Individual Membership. As an individual member, you can select the Higher Education, K-12, or Continuing & Professional Education Rubric, and begin using the QM Rubric and Self-Review Tool to evaluate and improve the quality of your courses and meet QM Standards. Individuals who see the value in using QM tools to improve their courses and believe that all faculty and staff should have access to the QM Rubric — as well as the Course Review Management System —can encourage their organization to sign up for a membership.
What your Membership includes
A fully annotated, web-based QM Rubric that shows you what to look for when evaluating your courses
A QM Rubric Standards for Course Design Workbook for the Rubric you selected (Higher Ed, K-12 or CPE)
Access to the Self Review tool in the Course Review Management System for reviewing your own courses
Access to the Course Review Management System for QM and/or Subscriber-Managed reviews.
Discounts on conferences and professional development
QM IDA Membership, which connects instructional designers to resources that support their QM process
The QM Research Library helps you create quality assurance
Exclusive QM Success Stories webinars from other Members
How to make the most of your Membership
Define your quality assurance goals for course improvement
Review QM Research resources
Consider your professional development needs for learning to use the QM Rubric and improving courses
Identify courses that you want to review
Become part of a community that believes quality matters
Once you become a QM member, you can connect to a community of QM experts who will provide you with ongoing support. While you cannot share the Annotated QM Rubric with others, you can spread the word about your QA efforts and accomplishments within your own organization. This will help you build greater support for implementing a quality assurance process and creating a culture of continuous improvement.
Next steps — activate your Membership
Log in to MyQM or create a new account by selecting "I am new here".
Click "Subscribe" from the left side menu.
Select "Subscribe Today!"
Complete the short online form with your contact and payment information. Visa, American Express, MasterCard, and Discover are accepted.
A confirmation email with instructions for accessing your member tools will be delivered within a few minutes to the email address provided. If you do not receive the message, check your spam folder.
Resources and community await you
Gain access to research and insights related to QM and online learning
Get support from QM Colleagues
Learn from QM Success Stories
Attend conferences at a discounted rate
Join the QM IDA—if you're an instructional designer
Complete the "Applying the Quality Matters Rubric" workshop and communicate your quality assurance goals to others within your organization