Inspire. Share. Connect.
Present at a QM Conference.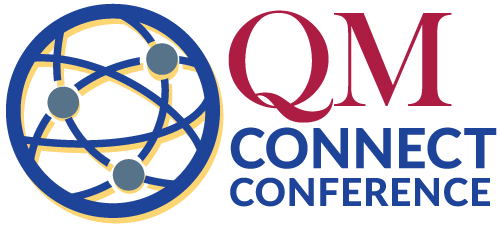 November 5 - 8, 2023
Mall of America
Bloomington, MN
Thank you to everyone that submitted a proposal!
Call for Proposals is CLOSED
Milestones, Momentum and Innovation
As an educator, your bold ideas lead the charge in improving experiences and outcomes for learners. From forward-thinking processes to your biggest moon-shot concepts, your expertise can advance QA practices for the entire QM community. You're invited to take the stage this November to share how you achieve milestones, build momentum and innovate to uplift your colleagues and advance learner success. This is your opportunity to make your voice heard within the QM community!
Develop your presentation proposal for one or more of the concentration areas below and consider the format you'll use. The committee encourages presentations that are interactive and reflect participation from more than one institution.
Concentrations
Select the concentration headings below to see descriptions.
Presentation Formats
Select the format name to see the definition.
Evaluation Criteria
Effectiveness of Title - Does the title align with the content of the proposal? Does it synthesize the main themes and/or key takeaways of the proposal?
Fit to Concentration - How well does the proposal fit the selected concentration?
Engagement Strategies - Does the proposal describe how the presenter will leverage strategies such as interactive discussion, collaborative tools, question and answer, learning-by-doing, and/or small group work throughout the presentation to engage the participants?
Brief Description - Does the brief description synthesize the key themes, importance, and objectives of the full proposal?
Proposal Content - To what degree does the proposal reflect familiarity with the field (does not "reinvent the wheel") and frame the presentation of the topic to suit the level of the designated audience?
Learning Objectives - Are the learning objectives aligned to the presentation's content? Are they written from the participant's point of view and are they measurable?
Effectiveness of Writing - How well written is the brief description? Is it clear what will be discussed?
---