How Can I Connect With a K-12 Collaborative Team?
The idea for K-12 collaborative teams was born at a QM Connect Conference when the K-12 community came together to brainstorm ways to create more support for their quality assurance efforts. Four teams are now up and running: 
The goal of each team is to build connections within the Quality Matters K-12 community through various engagement methods, including Twitter chats, webinars, the Accessibility and Usability Resource Site forums, and facilitated discussions. Plus, the teams serve as a conduit to strengthen your commitment to quality assurance in online and blended learning and provide you with the support you need to move the needle on your own efforts. Review the team descriptions below and use the links provided to join the ones suited to your interests.
Meet the Teams
1. Local Online Operations/Logistics
Join the two Roe's – Meghan and Meredith – in exploring the day-to-day operations of an online program. Engage with others who are tasked with leading a successful local online learning program. Whether you are moving from remote learning to a more traditional program or are looking to continuously improve your current program, you are not alone. Let's learn from each other. We're working on providing opportunities for engaging with one another on topics such as Curriculum (Build vs. Buy?), Staffing (Including successful mentorship programs), Teacher & Student Readiness; Technology Systems (LMS), Data Collection and Reporting; Policies; Assessment, and Student and Teacher Support.
Join this team to:
Gain best practices for logistics and operations
Learn from online program managers currently engaged in successful programs
Participate in online discussions and webinars

Team Chairs: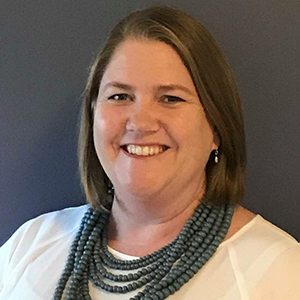 Meredith Roe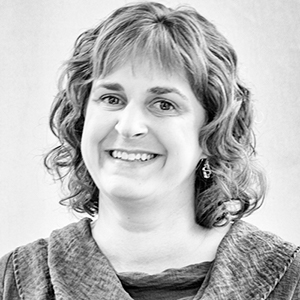 Meghan Roe
2. Professional Growth
You are an amazing work in progress, stretching yourself to do better every day. So are the members in the Professional Growth Collaborative Team. Let's reach new heights in our learning paths together, sharing the amazing things we've read and learned with one another- so that we can expand our reach, impacting students beyond our own virtual classrooms. Get ready to share and receive new insights and beneficial information around topics such as wellness, growth mindset, innovation, and professional learning to enrich your practice. Join us as we explore these topics through twitter chats and other fun formats.
Join this team to:
Build a professional learning community for K-12 digital educators on Twitter
Collaborate and engage with others committed to promoting professional growth
Participate in Twitter chats — #Quality4All

Team Chairs: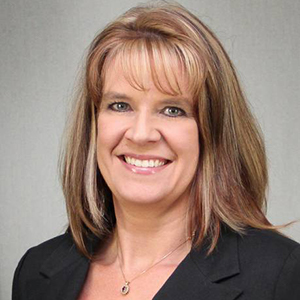 Kirsten Wilson
3. Course Design & Reviews
Ever wonder how the QM Course review standards actually look in action? If you aren't a QM--Certified Reviewer, sometimes it is hard to imagine how some of the standards actually would look in your course. Whether you are preparing to submit a course for an official QM review, or just want to ensure your course is quality, this collaborative team is for you. Together, we'll help solve some of the most challenging course design and review questions in a supportive space. If you've got questions, chances are our community has answers. Your creative ideas for meeting QM Specific Review Standards already pay off, but you might even end up winning one of our upcoming challenges this year! In this Collaborative Team, we help one another develop well-designed online learning courses for our students.
Join this team to:
Get help with your most challenging course design and review questions
Ask questions and share successes within a supportive community
Shape and participate in course design challenges (Details coming soon)

Team Chairs: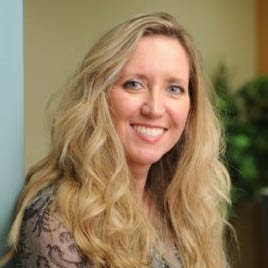 Krista Tomaselli
4. Accessibility
Each new year brings students with new learning challenges. If a new student with unique needs joins your online class tomorrow, will you be ready? Is your course designed to meet the diverse needs of all students? This collaborative team will help you think more deeply about the unique needs of your students, and how you can accommodate them in the online environment. Periodically, we'll be presenting you with challenging accessibility case scenarios - scenarios in which you just might find yourself struggling with tomorrow. Be ready! Together let's figure out the best way to provide a learning experience that works for everyone, and proactively tackle these challenges head on. As a member of this group, you'll receive valuable solutions, checklists, and tip sheets..
Join this team to:
Raise community awareness of the QM Accessibility and Usability Resource Site (AURS)
Bring attention to the importance of accessibility in digital materials, including online courses
Envision and create accessibility case scenarios (video and pdf) to empower users with solutions via checklists

Team Chairs: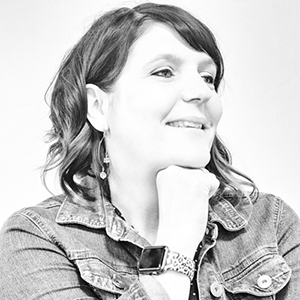 Linda Ayres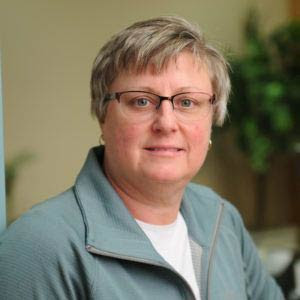 Kristi Peacock